Thank you for visiting the Chopped Wikia! This wikia is dedicating to chronicling the Food Network hit T.V. show, starring Ted Allen and up and coming chefs. Feel free to add a new page and help us grow this wikia!
---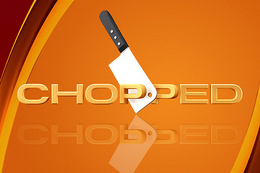 The Food Network's "Chopped" is a culinary competition hosted by TV personality Ted Allen in which four chefs per episode attempt to cook their way through three courses to win a $10,000 prize. In a set amount of time, the contestants must create the most appealing appetizer, entrée and dessert they can from a generally mismatched list of mandatory ingredients, and failure to use the predetermined ingredients results in a forfeit, unless the dish is extraordinary, another chef's dish is far worse, or a combination of the two. Read more about the show here...

---
---

In 2003 Ted Allen gained great public notoriety, when he became a cast member of the hit reality television series Queer Eye for the Straight Guy as their food and wine specialist. He made numerous television appearances as a gourmet, and was a frequent guest judge on Food Network's Iron Chef America...
---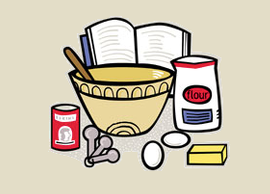 Who is your favorite Chopped judge?
---
Loading RSS data...
---
The first season of Chopped was also the first one I had ever watched. These episodes were decent, although the mystery ingredients pale in comparison to the ones that are out there in later episodes…

Read more >

I think this show is really fun to watch, it's always interesting to see what the Chefs will make out of their crazy ingredients. The one down side, I always get hungry when I watch it!

Read more >